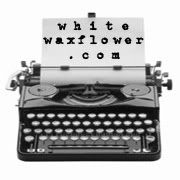 Her style is amazing....I absolutely love it.
Here's some pics of her place:
Isn't it gorgeous?! Totally love her style....
Plus I learned a couple of tips:
* I loved her photos....she said she uses her iphone with the CameraBag app ($1.99). I totally downloaded it onto Mr. Free's iphone last night.
It is a site of vintage prints that are public domain so anyone can print them, frame them and use them in your home!
Just wanted to pass along the blog love.....any new blogs you've found to share??
P.S. Thanks for the comments on the last post....it was good to hear from some readers!